As Ankatek Elektrik, we provide transformer repair and maintenance services in our factory, and engineering and on-site maintenance services outside the factory. These services are provided by our company's expert staff, mobile service tools and mobile test team without compromising our quality.
Our company provides transformer repair, maintenance and repair services in our factory. Our services start with the appraisal of the faulty transformer. Pricing is made according to the expertise report. In this context,
Renewal of coils and windings
Renewal of insulating oil
Core regeneration & repair
Boiler, cover and tank repair
Paint, vacuum and drying processes can be done.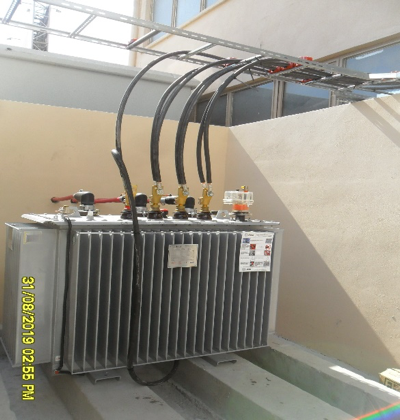 Our company carries out the maintenance and repair of transformers in your facilities or in the network with its mobile technical team. Within the scope of on-site maintenance works,
Transformer tests
Oil disposal
Gasket, bushing etc. change
Elimination of oil leaks
General transformer cleaning
Transformer painting operations can be done.
Our company can carry out the liquidation of the insulation oils of the transformers in your facilities with the mobile oil disposal facility. In this context,
Transformer oil sampling
Determination of transformer oil breakdown voltage
Transformer oil disposal
Disposal of old oils within the scope of waste can be done.
Our company can provide on-site maintenance and repair services to transformers of various power and voltages. In addition to the repair and maintenance services of Ankatek Elektrik, we provide services all over Turkey, especially in the surrounding provinces and districts, Eskişehir, Kırıkkale, Konya and the Central Anatolia region, as well as Istanbul, Izmir, Adana, Antalya, Bursa, Adana and the surrounding districts.