Current Limiting Backup Fuse Replacement Elements
External and/or Internal Environment
Rated Current: 1A-250A
Breaking Capacity: 25kA
Rated Voltage: 7.2kV-36kV
Related Standards
TS EN 60282-1
IEC 60282-1
Related Specifications
Technical Specification of Fusible Wire High Voltage Fuses
61 cm. Porcelain Fuse (2 A.-6 A.)
61 cm. Porcelain Fuse 10A -16A
61 cm. Porcelain Fuse 20A-25A
61 cm. Porcelain Fuse 30A
61 cm. Porcelain Fuse 40A
61 cm. Porcelain Fuse 50A
61 cm. Porcelain Fuse 63A
61 cm. Porcelain Fuse 80A
61 cm. Porcelain Fuse 100A
61 cm. Porcelain Fuse 125A
61 cm. Porcelain Fuse 160A
61 cm. Porcelain Fuse 200AV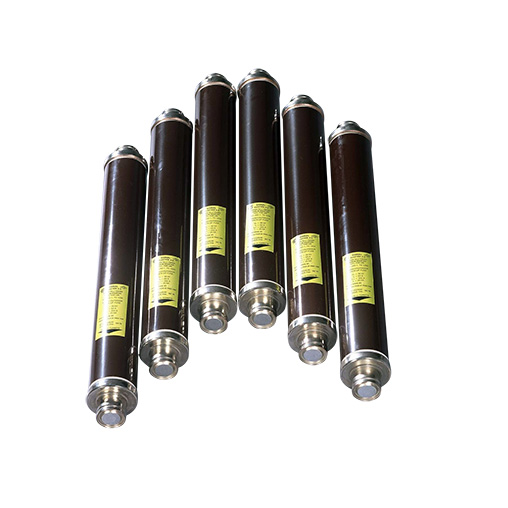 MEDIUM VOLTAGE FUSE
High current breaking capacity
High current limiting
not aging
Low voltage switching
sudden cut off
STRUCTURE AND FEATURES
CONTACT HEADS
Contact heads at the ends of the body are made of suitable copper material. Contact heads are designed to withstand excessive pressure, mechanical and sealing stresses inside the fuse due to arcing. Copper contacts can be plated with nickel or silver for conductivity and life.
EXTERIOR BODY
The insulated pipe surrounding the outer body is made of ceramic material and can withstand thermal stresses that can cause rapid temperature increases, electrical stresses that may occur after fractures, and mechanical stresses that may occur due to the pressure formed in the interior. Their surfaces are glazed and shiny, and they are resistant to water, moisture, steam, etc. It is not affected by atmospheric environmental conditions and does not hold dust and dirt in terms of its external structure.
CARRIER
It is made of ceramic material. It prevents direct contact with the body by absorbing the mechanical stresses that may arise from the control wire in the event of a short circuit. It is placed inside the pipe surrounding the outer body and is a perforated material. Melting wire is wrapped around the outside and the control element wire is passed through the inside.
MELTING LINE
This part is the main material of the fuse. Silver wire with high purity, precise measurements and very low resistance, which is ideal as a melting line in fuses, is used. The silver wire used in the melting line is determined by carefully observing the results of the tests in accordance with the required criteria of different types of fuses.
EXTINGUISHING SAND
The extinguishing material is 99.8% pure quartz sand and this material must be sieved and free from moisture. Thanks to this special sand, the electric permeability formed during the arc that may occur due to the current in the fuse and the high temperature caused by the high current in the melting line can be damped.
INDICATOR ELEMENT
The display element is a mechanical device that indicates the correct fuse operation. In case the melting wire in the fuse melts or burns, it transmits the electric current through the control wire and causes the indicator element to explode. The control wire does not cause premature tripping of the indicator element or adversely affect the cutting process.